I'm Tale, a feature storyboard artist from Toronto and Prague.
This little nook you landed on is my study blog.
---
🌐 What will you find here?
Progress on personal storyboards and other projects (some posts will require a sign-up)
Gestures, observation and film studies
Book reviews (nothing like hoarding artbooks in the name of Sharing Knowledge)
Random strings of thought spaghettis that, fingers crossed, will someday turn into delicious idea bolognese if I keep throwing them up on the wall.
---
🤔 A blog in 2022...?
I know, I know... I'm a dinosaur!
But there never seems to be a shortage of things to learn about for storyboard artists these days. It's been exciting – and also a total challenge in FOMO management. Maintaining this blog serves as a reminder of what I found works best: showing up consistently and only focusing on the problem that's right in front of me.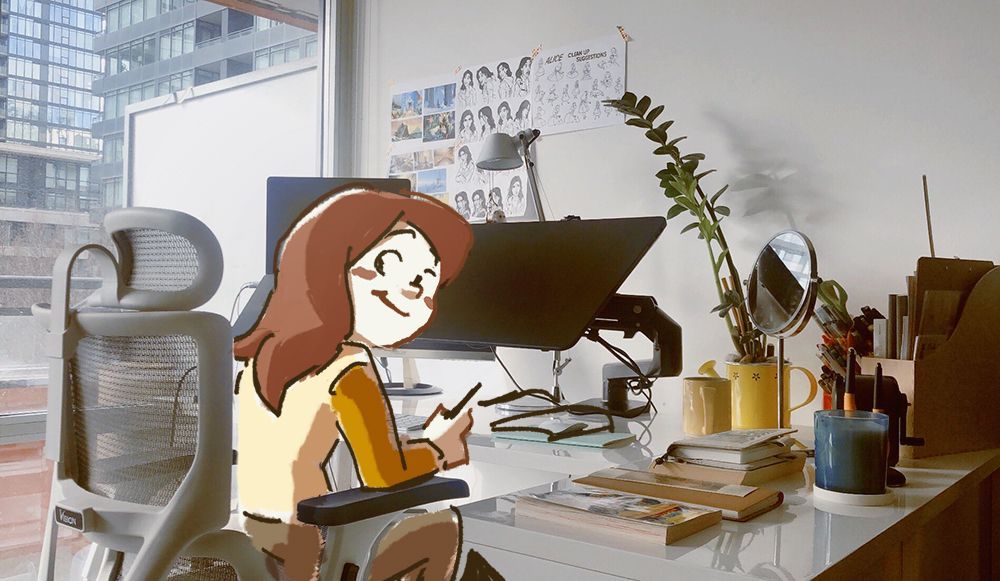 ---
✍️ What I'm Doing Now
During the day, I'm jamming as a story artist on the Steps musical-comedy feature at Netflix Animation. It's been a blast and I'm excited for the shenanigans we've been cooking up together to be out soon!
As for personal projects, check out this Project Snippets series for updates!
---
🔒 Why do some posts require a free sign-up?
Mainly for privacy! If I ever post early art, it's nice to have the option of limiting its reach. You're welcome to sign up for access here! It's free, and a log-in link will arrive to your inbox immediately.
I don't have any concrete plans for newsletters at this point. Any significant post alerts will most likely be done through my social networks.
---
✨ Thank you for reading this far!
If you're missing any other information, shoot me a message through this form!
Hope you enjoy your stay here and all the best with whatever you're tackling today.
Ever curious,